The Candriam Institute for Sustainable Development leads our company's philanthropic initiatives as an extension of our sustainable investing goals. These initiatives focus on 4 main themes: ESG Education & Research, Social inclusion & Community, Environment, and Oncology.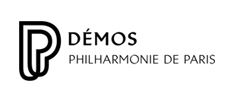 To support its Social Inclusion & Community pillar, the Institute initiated in 2020 a partnership with Démos (Dispositif d'éducation musicale et orchestrale à vocation sociale). Démos is a cultural project aimed at children from 7 to 12 years of age from underprivileged neighbourhoods or rural areas throughout France who do not have access to classical music because of their economic and/or social backgrounds. Initiated and coordinated by the Cité de la musique - Philharmonie de Paris in 2010, Démos lends musical instruments to children, offers them weekly music lessons and gives them the opportunity to play together and be part of an orchestra for 3 years.
Through its 3-year financial support to the Démos programme, the Institute wants to inspire children from underprivileged backgrounds to learn classical music, as it believes that culture can be a strong lever of empowerment.
At the end of June, and thanks to their perseverance to keep learning during the many months of lockdown, some of the children were able to perform at the magnificent concerts that took place at the Philharmonie de Paris on 18, 19 and 20 June 2021. You can watch the replay of these concerts via the following links:
You can find additional information on Démos on their website.