The Candriam Institute for Sustainable Development has just made an exceptional donation of €50,000 to the EPIC portfolio in India to support the COVID-19 action plan.
EPIC Foundation is a global non-profit organisation which backs outstanding non-profits and social innovation to change the lives of disadvantaged youth. Epic strictly partners on a pro bono basis so that 100% of the money received goes to Epic portfolio organizations.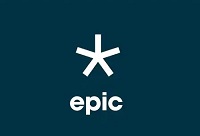 Infections and deaths related to COVID-19 have been running rampant in India, hit hard by the second wave of the virus. At a time when the situation seems out of control, humanitarian associations are stepping up to help the country. EPIC is one such association, having for the last 5 years aided three organisations focusing over the long term on issues tending to go overlooked by today's emergency measures (for example ensuring that itinerant peoples and marginalised members of society lacking up-to-date papers have access to aid, combating the resurgence of human trafficking brought on by the crisis, etc.).
As the health crisis continues, Epic's partners in India are on the front line helping some of the most sidelined communities that have run out of savings in the wake of last year's lockdown. Here are just a few examples of initiatives that these non-profits have been able to implement thanks to corporate donations:
Distribution of dry food rations, health kits, and fruits & veggies: more than 66,909 ration kits supplied.
Identification and assistance for persons without access to ration cards.
Provision of PPE (personal protection equipment) kits, hospital beds and medical equipment to hospitals and health centres in Mumbai: 57,500 disposable masks, 166,300 disinfectants and 20 vaccine storage freezers.
Telephone calls to residents of shanty towns to raise awareness of the importance of hand-washing, personal hygiene, COVID-19 symptoms, proper use of masks, social distancing, human trafficking risks, protection of young women, etc.
In keeping with its values and civic engagement, CANDRIAM is proud to help the associations partnered with Epic in India to address some of the most pressing needs of the population in the current crisis.